If you remember my post about BlueWater Day Spa as a perfect treat for your barkada, then BlueWater Day Spa is also a perfect gift for us bloggers! Last Wednesday February 18, I was one of the lucky bloggers who won at the BlueWater Day Spa Movie Theater Competition.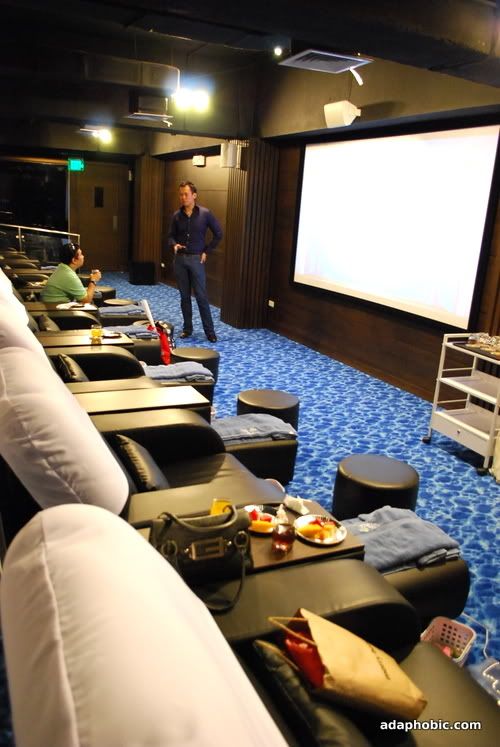 BlueWater Day Spa, a Spa with Movie Theater, is located along Ortigas Avenue (near Greenhills Shopping Center). From the moment I enter the lobby, their staffs are obedient and all are young. Fruits and drinks were served before the Spa experience began.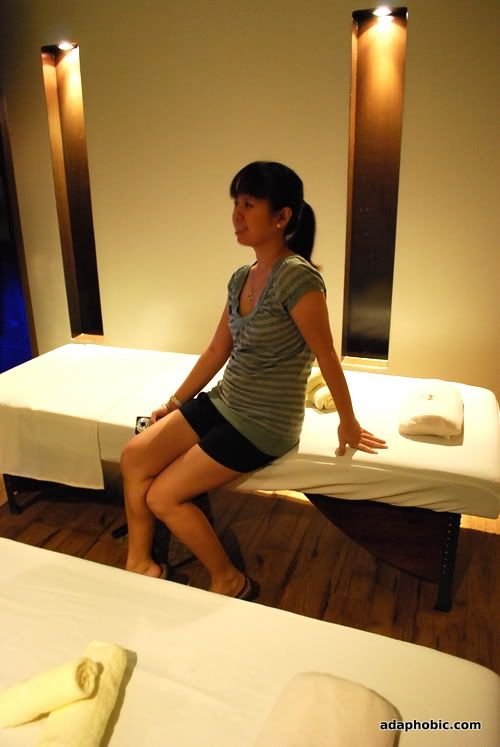 It was actually my first time to have a foot massage, and BlueWater Day Spa did not fail to satisfy my first time!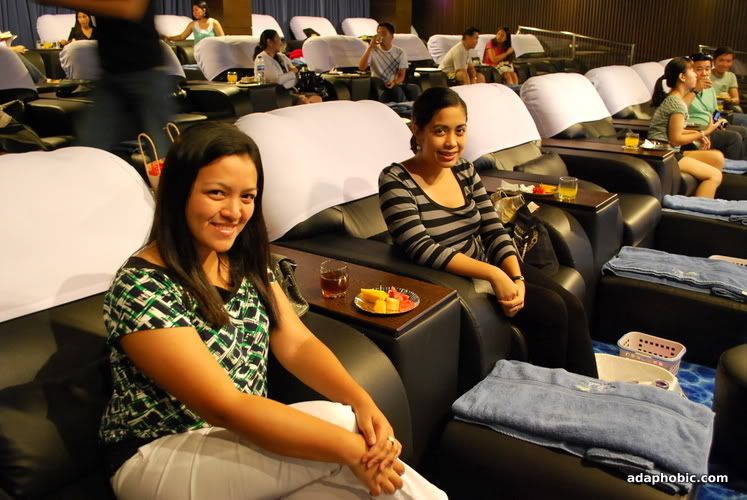 After the tour, blogger were already excited to try the triple relaxation (Foot Massage + Back Massage + Movie). Their massage therapist then entered the theater, lined up and introduced their selves to us. Their uniform above all health services is unique, they look like a flight stewardess!
A nurse like me suffers a lot of leg discomfort because of 8-hour standing position in the hospital. This why Foot Spa with back massage is my favorite treatment at BlueWater Spa. Their foot massage which is approximately 30 minutes will give you an instant hours of sleep! For as low as Php550, the feeling of rejuvenation will be met. Bye bye leg discomfort.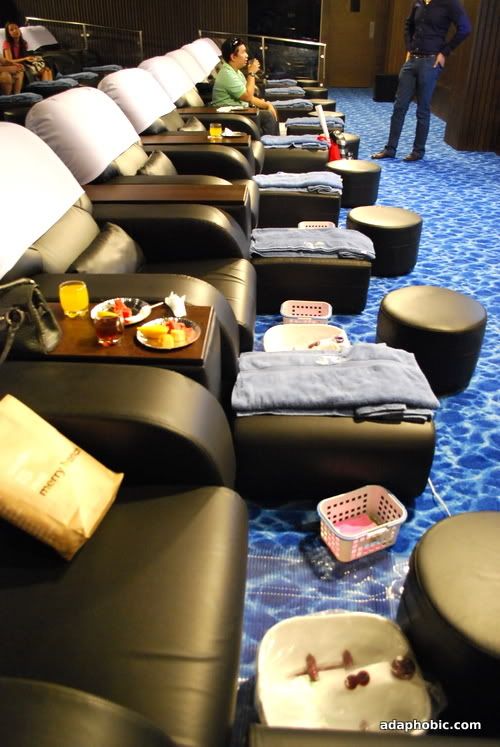 Massage is so far the best treatment for insomnia. Sleeping pills costs a lot! Why buy sleeping pills if you could afford the very natural way, massage! BlueWater Day Spa is best for you.
After the feeling of rejuvenation, I wonder what if I'll tell my friends about this? Like me, my friends are also nurses. I'll absolutely make them salivate how was my experience in BlueWater Spa Treatment that completely relaxed my legs and feet.
I experience BlueWater Spa for free, so I'll treat my friends in BlueWater Spa too, for free! They'll go for it because we've never bonded before in a Spa treatment!!
A big thanks to Tech Filipino and BlueWater Day Spa!
Information:
ORTIGAS
2/F BPI Greentop Condominium, Ortigas Avenue, San Juan, Metro Manila
724 0426 • 727 8420
0917 815 6659
info_ortigas@bluewaterdayspa.com