Jehzlau while on the shoot. Grasping for air to regain energy while drawing his master piece.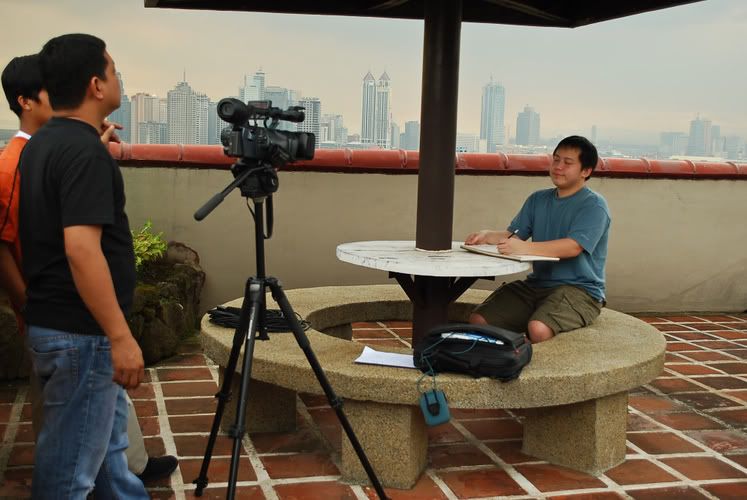 Last year, Mica and I were talking about the script she made about Autism. She's indeed serious in making her script into a film. She confess that she wants me to cast in her short film, since I have experience in numerous plays in school, I agreed to cast in her upcoming short film.
At first, I thought her plan is impossible because it will take a lot of time to finish a film even if it's a short film. But Mica is an influential person, she has this kind of charisma that not every script writer have. It's not hard to befriend with her, that's probably the reason why her actors agreed immediately to her project. She's being loved.
Jackie (Cai) hugs Jess (Jehzheel)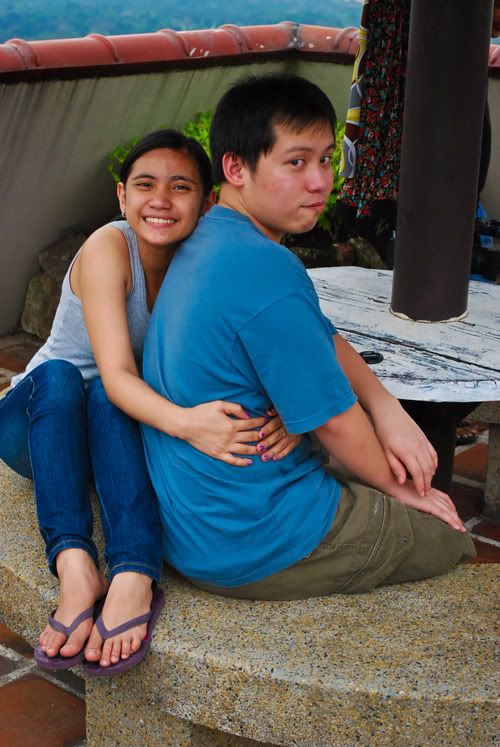 It was nice to received an email from her that I am lined as one of her actress. Whow, actress! I played as Jam. There was no workshop done! We act on the camera on-the-spot! Whatta nice nice bloggers.
Mica assessing the blocking.

There's this second thing I am surprised. Even Sir Buddy Gancenia, Philippine Wedding video producer and editor, falls in Mica's charisma level. Sir Buddy produces Philippine Wedding videos high quality and superb production. So if you're planning to have your wedding in a video, Buddy Gancenia's video wedding services is the best.
Bonding with Sir Buddy Gancenia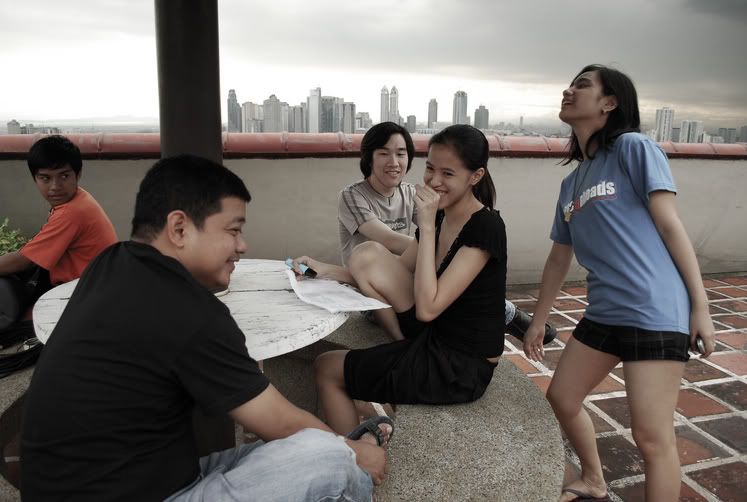 Sir Buddy has long patience, even his assistant lightmen. It's fun to work with him, he sometimes cracks jokes. I remember when we were talking about Jologs in Friendster, because jologs is the reason why people are now transferring to Facebook. Sir Buddy has both Facebook and Friendster account hehe.
Liz Buenaventura and Josh Liao sketching the plot and characterization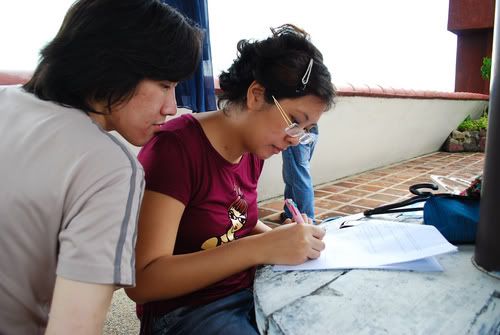 These two Asian couple are the sweetest and simplest couple I ever met. Liz has a superb talent in drawing, as well as Josh. It's nice to work with them. Check out Lizz's portfolio. Be amazed too.
Mica and Maki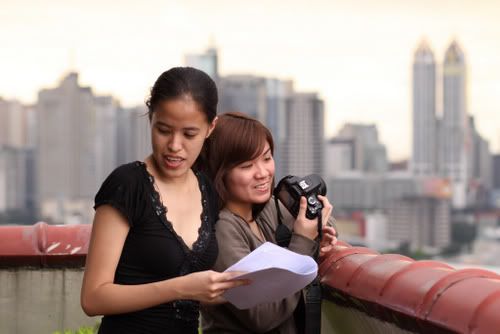 Photo Credit: Luis Buenaventura
Maki Mica Mica Maki. Maki is a pretty girl who loves photography. During her stay, she thought me how to use Adobe Lightroom. It's sad that she didn't make it to portray the role of Rose, Jackie's (Cai Abass) bestfriend. Instead, Mica replace her. Mica is an accidental actress.
The main characters, Jehzheel as Jess and Cai as Jackie.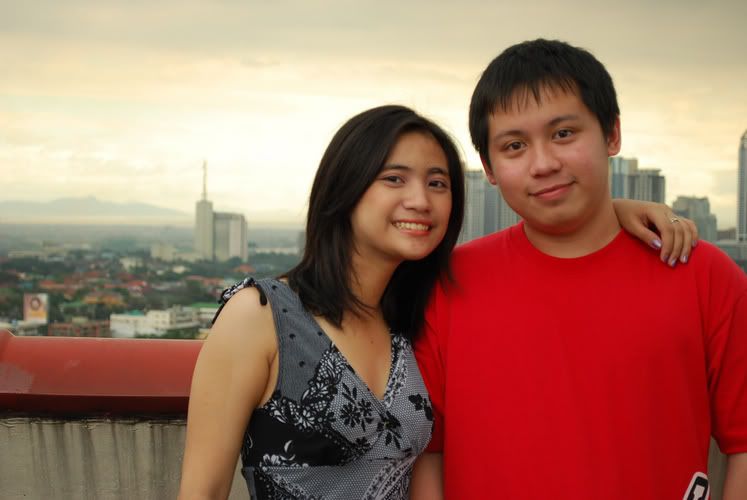 Cai is a very good actress while Jehz don't need to act because it's natural to him. I can say that Mica chose a perfect bloggers to portray the main characters.
Ed Arevalo is our rising actor of the year. From Uncle Ray, he became Kuya Ray. He did not give up the role, he's a winner! Winston as Jackie's boastful suitor, also did not give up absorbing Cai's slap in about 5-6 takes! Poor swelling face but it was fun! I just drag Jhelo in our shooting place and see haha! He became Uno.
What so unbelievable with this project is that all who participates are bloggers including Sir Buddy!
This blogger's film making is once in a life time and that made me never forget this experience, who knows there might be next filming, who knows this project might tap Marie Lou Diaz Abaya and other Indie Film directors, who knows Mica might be the next biggest and shining director in the movie industry. Who knows.