Take the Ridiculous Burger Challenge at Burger Avenue and you'll get the burger for FREE if you'll consume it in 5 minutes!
Bloggers invade Burger Avenue at New A. Venue Mall, Makati. Upon entering the Burger Avenue, plenty of photos are posted on their wall who dared the Ridiculous Burger Challenge!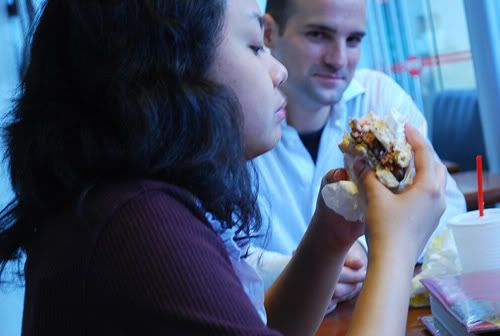 Bloggers Jonel and Azrael took the challenge.
Azrael dared the Ridiculous Challenge first! He ate the whole bun and patty up but failed to finish the challenge. While Jonel did some technique, he ate the patty one by one.
Both challenger shared us that Burger Avenue patty is extraordinary, grilled, not oily, meaty, thick and savory compared to other burger patty.
I can not go beyond on Azrael and Jonel's talent, so I choose to eat the single patty burger, the Crispy Bacon Melt, P165.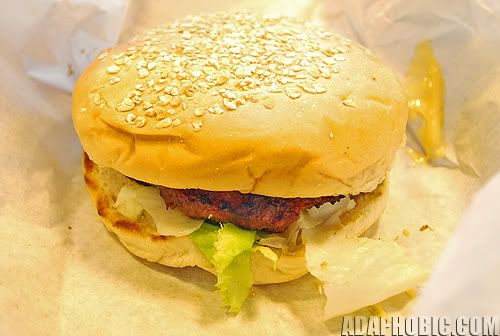 They also have Sexy Burger, P120. No bun. Just patty, lettuce and tomatoes.
How to take the Challenge. Just order the Ridiculous Burger and inform the Cashier that you would like to take the Ridiculous Challenge, you will have to pay first the Ridiculous burger worth P255, then wait for Cashier to set the timer and the bell. If you consumed it in 5 minutes, you will get full refund!